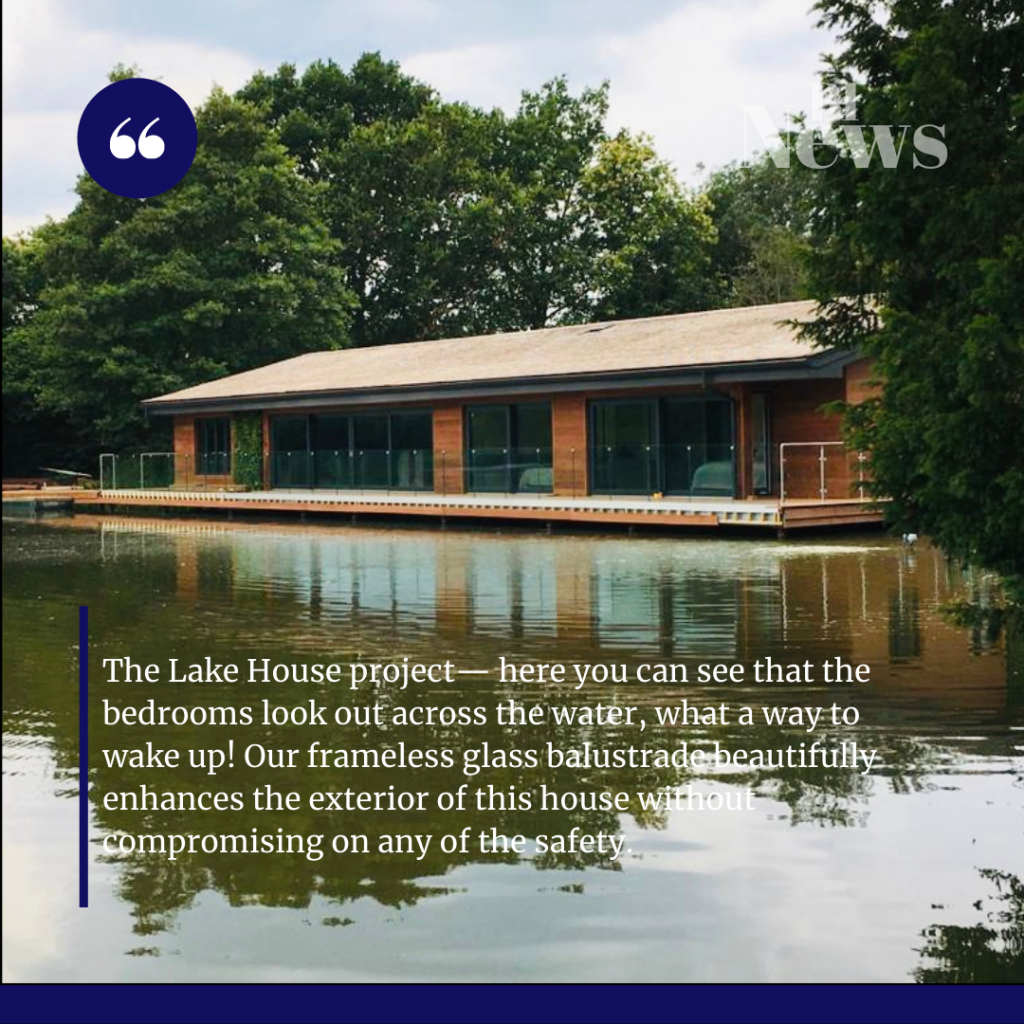 The Lake House Project – Frameless Balustrade.
Here you can see that the bedrooms look out across the water, because of this you wake up looking across the water. What a way to wake up!
Our frameless glass balustrade beautifully enhances the exterior of this house, without compromising any of the safety.
At the back of the house we have installed a modular balustrade system. Also, we have installed an access gate for the occupants to safely access the water.
Having a balcony wrap around the entire house is such a luxury. As a result you can chase the sun at any time of day.
Our experienced installation team always quality checks the glass we install. We have installed Laminated toughened glass, which is the industry standard for this type of frameless balustrade.
To see what we are up to this week check out our Instagram https://www.instagram.com/balconyinstallations/
Check out our other installations .https://www.balconyinstallations.co.uk/installation-examples/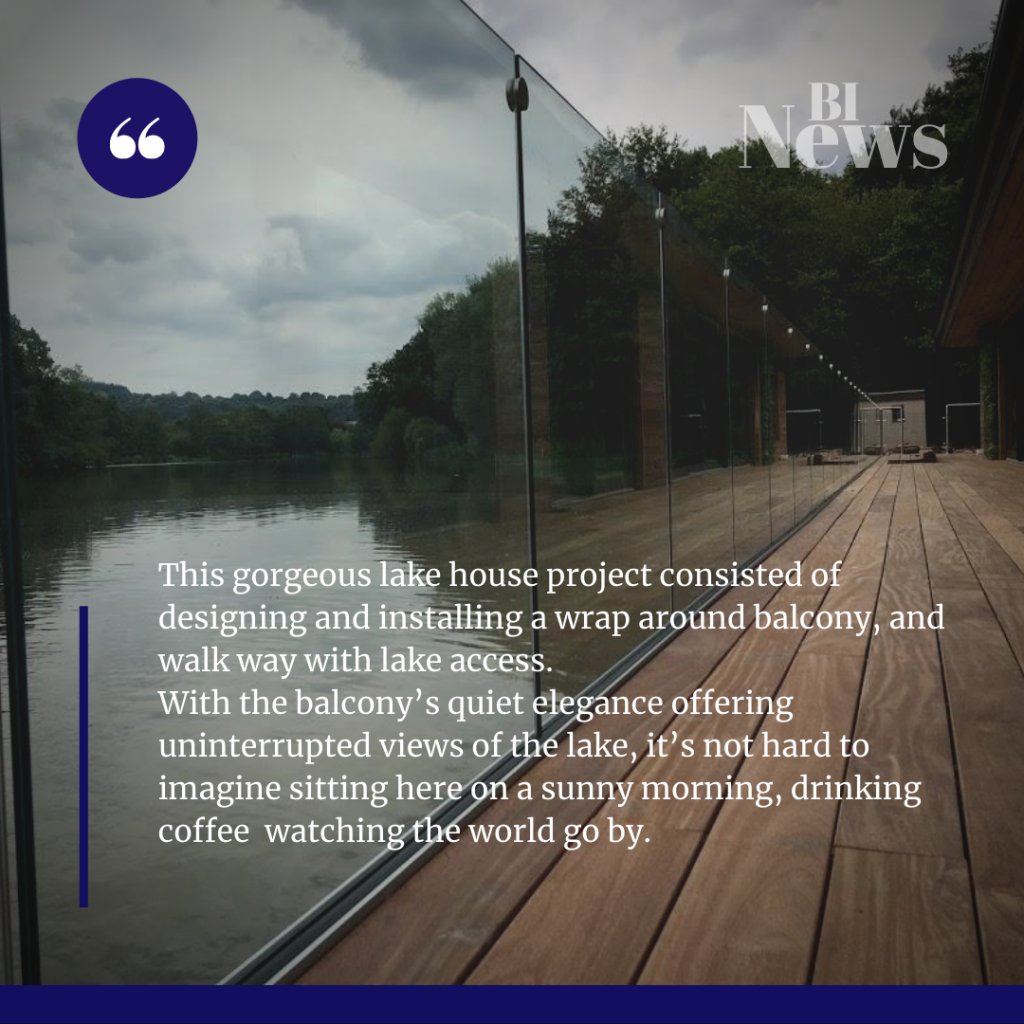 Elegant and timeless. A glass balustrade is always a good investment for any property.